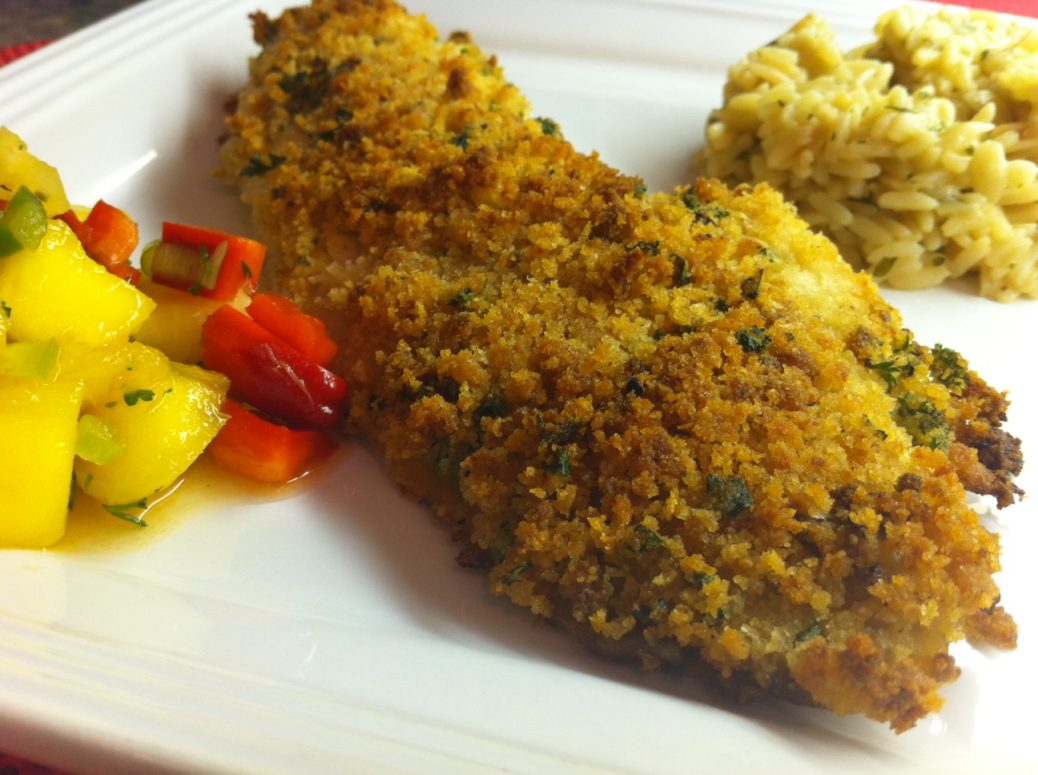 Before I met David, I was eating fish every single week, sometimes even twice. My list of favorite fish is a long one. So far, I don't think there is a fish I didn't like and I've tried many. I always used different methods to cook them such as steamed, broiled, pan-fried, en papillotte, grilled and so on. I also like some of them as is… I mean raw, you know sushi, sashimi… or even tartar.

So after slowly encouraging David to try more fish more often (the ones he liked were salmon, steelhead, red snapper and… tuna from a can), I had to be creative. Yep, I know… sometimes men are just like kids! So one dish I knew he would instantly like was this one, Panko Breaded Fish Fillet.

Each time I make this dish, he enjoys it and at the same time he eats more fish that way. So I'm hitting two birds with one stone or should I say two fishes… not sure! At the beginning of the video you see me grinding most of the Panko and keep some on the side. I think it adheres better on the fish that way… after all I want to have the Panko on the fish not next to it.

I'm still working on different methods for him to enjoy fish more but it's not easy. Did I mention he's a big "baby"? Well if you are in the same position as I am with younger and older kids at home, you should definitely give this dish a try and like me, work your way up…very slowly!
Bon Appétit!


FOOTNOTE: If your fillet is thin, you should start checking it at around 12 minutes to see if it's cooked.

KITCHEN TOOLS: The Spice Grinder can be purchased in the "SHOP" section of Club Foody
Panko Breaded Fish Fillet