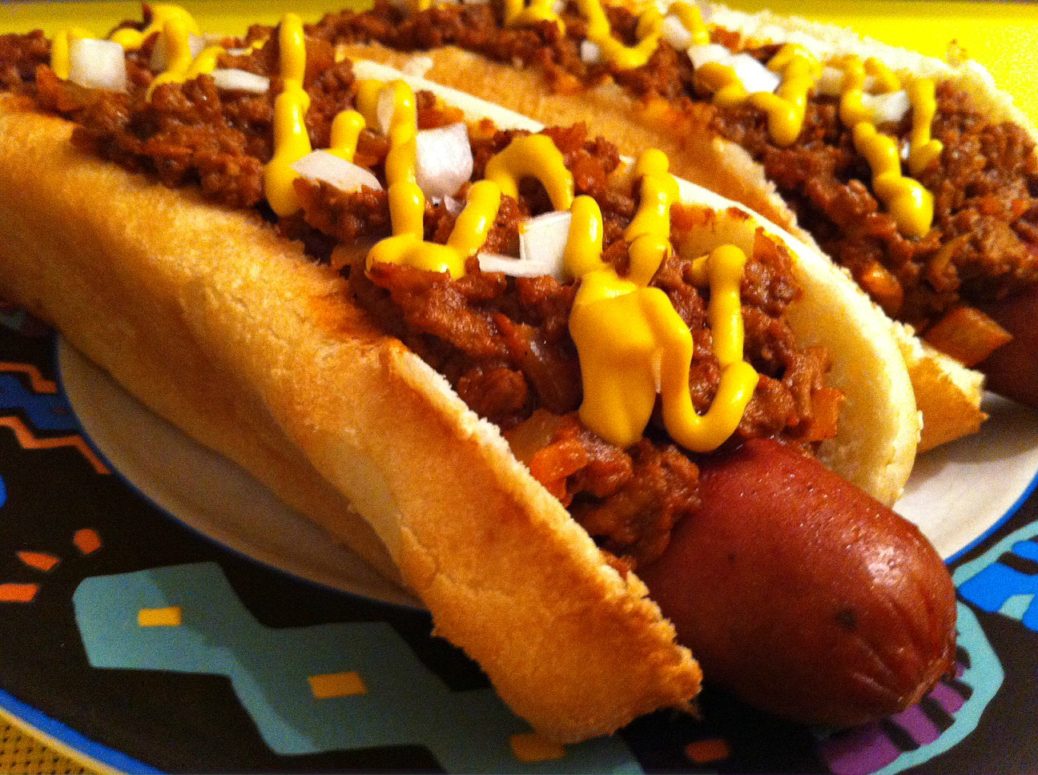 If you ask me if I like hot dogs, my initial answer would be "no". I don't really care for them…! But in the past it did happen that after bar hours, I stopped with my girlfriends and had an ordinary one. Would I go to the extent to have one…still "no' unless I'm in Detroit, Michigan.

Now here's a story. When I was living in Windsor, Ontario, we used to go out quite often to Detroit back in the 80s'. After bar closing, we just headed back to Canada. One night I was out with my dear friend Bill (I miss you man…you left us way too early), he took me to American Coney Island and my opinion about "hot dogs" totally changed that night.

Trust me, it has nothing to do with the cocktails we had that evening…! It was those delicious Coney Island Hot Dogs. Something about them sets them apart from whatever I've had in the past. It wasn't a "chili" hot dog per say because there were no beans in it. It was simply a Coney Island Dog with an amazing flavorful meat sauce, topped with prepared yellow mustard and chopped white onions.

I haven't had one since my last visit in the 80s' and one night I was telling David about them and saying that the day we travel and visit Michigan, we have to stop to get a Coney Island Hot dog. As usual, David challenged me and the next thing you know, I recreated a version of it!

Do I have them every month…of course not because I love variety way too much! On the other hand, I appreciated having a pretty similar recipe to the original so I don't have to spend a ridiculous amount of airfare to enjoy a Coney Island Hog Dog! If you live near the Detroit area, or you've visited and tried one, you'll understand what I am talking about. Now for the rest of you, you just have to try one, they are absolutely amazing and until next time…
Bon Appétit!
FOOTNOTE: The recipe is based on 1 lb. of ground beef; if you add more, increase your ingredients.
-While the sauce is simmering, cook your hot dogs.
Give your hot dogs a delicious twist with this recipe. The amazing flavor comes from the sauce! Top them with chopped white onions and yellow mustard... yummy!