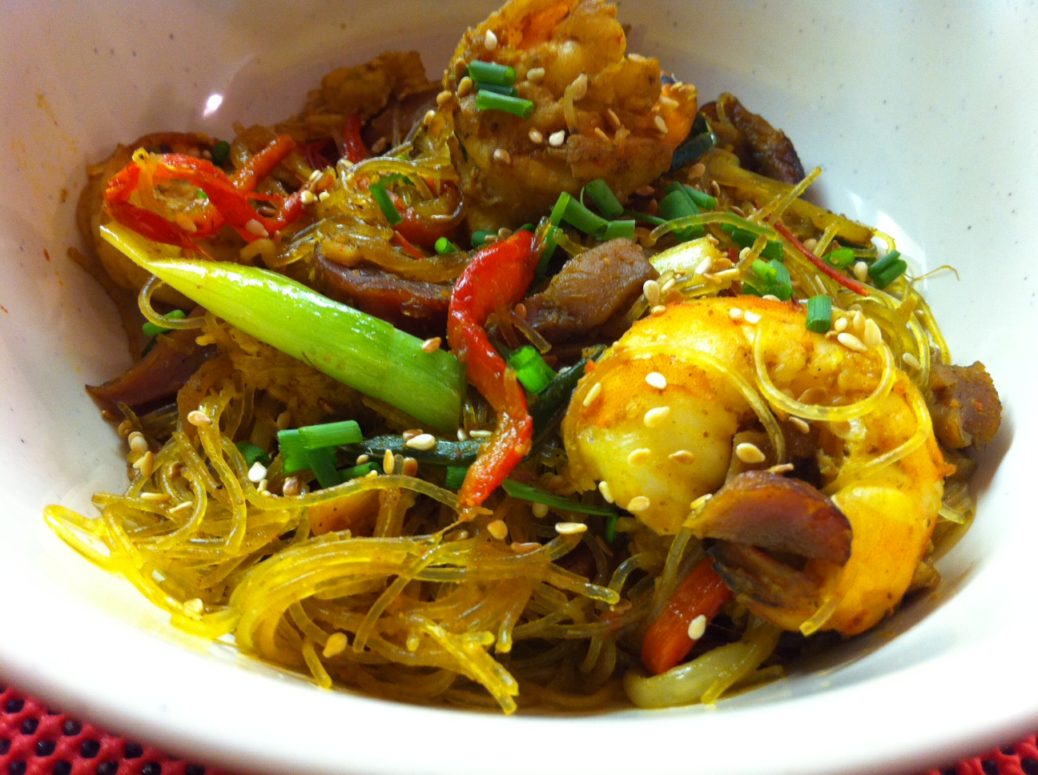 When I first moved to Windsor, I went with a friend to a little Chinese restaurant and was introduced to Singapore Noodles. Oh boy, I was hooked immediately! Every week after, I had to have this dish eat in, take out or delivered….I just had to have my fix of Singapore Noodles. I tried different locations but always went back to my favorite tiny Chinese restaurant.

I moved to different area in Ontario and unfortunately, never found the same amazing flavor in Singapore Noodles at any location. When I got to the West Coast, one day I was talking to my partner about how wonderful this dish was and how much I missed it. He just looked at me and asked me to try duplicating this recipe. What a challenge it was! I was in Windsor almost 30 years ago and reaching deep in my memory "box" to recreate flavor and texture wasn't an easy task.

It took me almost a month to think of it but when I got ready, I announced David (my partner) that "tonight" was the night we were having "the" Singapore Noodles. It was almost there….and after a couple attempts, I finally got this dish to "perfection" or if you prefer my Windsor Perfection!
Bon Appétit!
Footnote: Prepare your "Mise en Place" before you start cooking.
If you've had Singapore Noodles at the restaurant before, now you can make this scrumptious dish at home. If you've never had it, it's time you give this awesome classic a try!