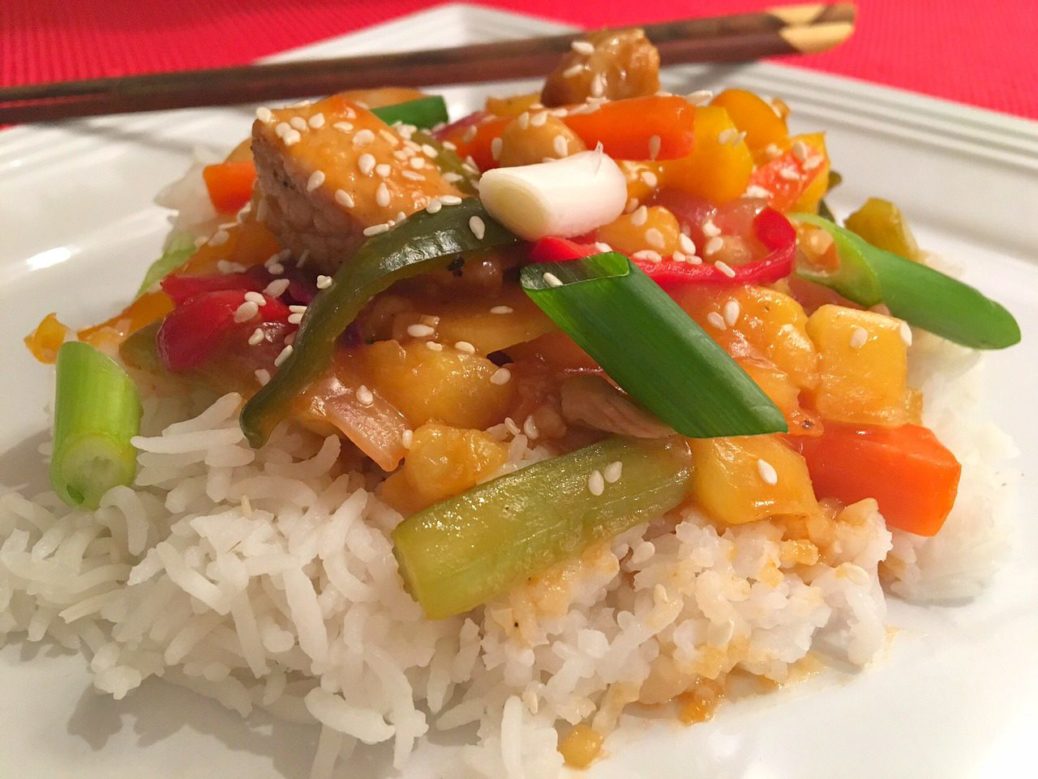 I enjoy Asian cuisine but in today's video, this recipe is more "American-Asian" fusion. Pork, as you know, is a lean meat when the fat is trimmed. It is also one of the most consumed meats in the world. There are many ways to prepare pork and technically, everything about this animal can be eaten…yes that includes the head, ears, tongue, etc. I like to try new dishes but today I'll be conservative.

Although I like sweet once in a while, I am not a fan of it when it comes to my main course unless it's not the predominant flavor. One dish that I've always enjoyed since I was a kid is Sweet and Sour Pineapple Pork (chicken can be substituted here of course). I also loved garlic ribs but we'll do that recipe another time.

In this episode, I'll share with you my very easy and extremely flavorful Sweet and Sour Pineapple Pork. I tried to duplicate this recipe as close as I could from memory and I have to say, the result is not too shabby at all! It is a great flavorful dish to make and I'm sure you and your family will enjoy it.
Bon Appétit!
Sweet & Sour Pineapple Pork
This simple Asian inspired recipe can be a delicious change from your everyday menu. Everyone in your family will enjoy it!