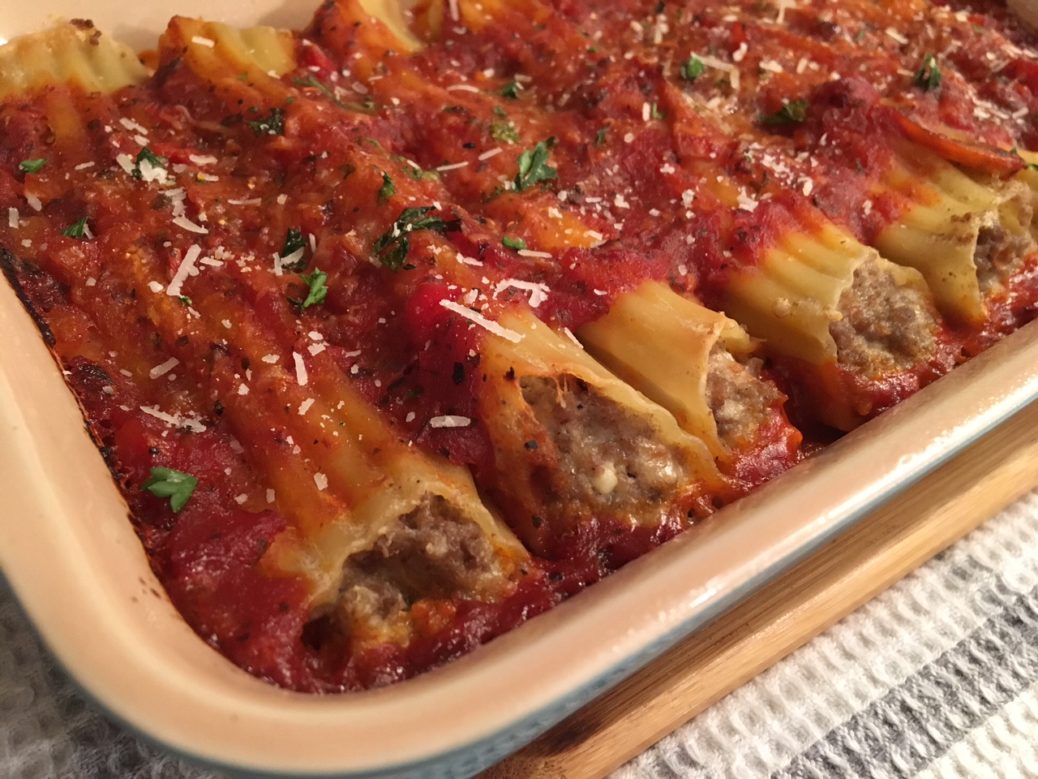 I started learning how to cook/bake in the 80s'. As a novice, I had a few recipes that I was proud of. No, I wasn't cooking any Beef Wellington or Chateaubriand but whatever simple dishes I was executing turned out to be pretty good. This is how I started to get some confidence in my cooking journey.

One thing I liked to do was to make my favorite dishes from childhood… not sure but I think we kind of all do that, right? Anyway, one of them was pasta. It was easy to make and the chance of failure was pretty low until I started to venture further afield. This is when I realized that stuffing pasta can be quite a challenge!

In today's video, I'll share with you my "yummy in the tummy" Meat Manicotti. You'll understand why it is so "yummy" when you make it. It has tons of flavors and the combination of ingredients makes this dish a star. Each time I serve it, everyone start saying "mmmm" around the table…! As many of you probably gave up on manicotti & cannelloni stuffing, I'll show you my little trick to ease the stuffing process. After this, you'll be more inclined to make this dish more often.
Bon Appétit!


FOOTNOTE: To make grating mozzarella cheese  easier, keep your cheese in the freezer until needed.

This dish is delectably different from your everyday pasta dish. In this video, I'll show you my trick to make stuffing pasta easier.