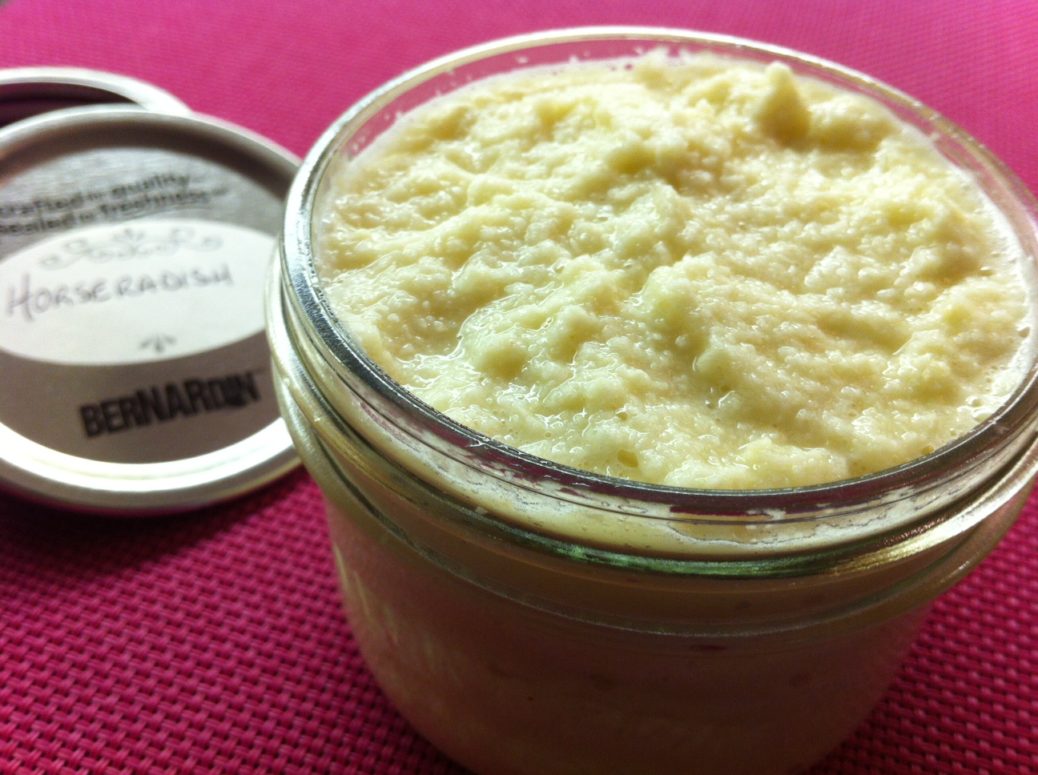 We have a Canadian steakhouse chain that originated here in British Columbia. On their menu they have some great items but there's one dish I have a hard time to resist and it is the prime rib served with Yorkshire pudding and their amazing extra hot horseradish.

Call me a masochist but for each bite of prime rib, I spread that insanely hot condiment on and each time my eyes water, my nose starts to burn and…I love it!

I've been buying so called prepared extra hot horseradish in store and even online but none of them even came close to the one from the steakhouse. After a few attempts, I decided to go ahead and make my own. OH MY! Did I ever hit it on the head! There's a secret to make it extra hot and you can find out how in my video.

So if you enjoy an extra hot horseradish then I highly suggest making your own. It is very easy to make and super-fast. One thing I would highly recommend to you is wearing glasses, either reading or sunglasses, or even goggles. As strange as it may sound, you'll thank me for it. Also when making it, either go outside, by a window or on the stove top with the fan on high…The fume of this root is crazy hot!

People ask me how long you can keep it in the refrigerator. Well let's put it this way….You have salt and vinegar in it, which are both good food preservatives. The only thing I do is I flip my container upside down every 4 weeks so it doesn't get dry and the liquid circulates through the horseradish. Is it still good after 6 weeks? Yes but I won't commit to tell you it's safe. Mine stays fresh but perhaps I'm just lucky!

After making your own, you won't go back to store-bought. First the price of buying a horseradish root is extremely cheap. Second, the time to make it is ridiculously fast and you can make it as strong or weak as you like. And finally, you are the creator of your own horseradish…how cool is that? Give it a try, you won't regret it! Until then….
Bon Appétit!
FOOTNOTE: It keeps very well in an airtight container for 6 weeks although after 4 weeks, I flip my jar over so the liquid gets redistribute.
This healthy condiment is not only good on prime rib and other meat but also great to add in a seafood cocktail sauce or even on a sandwich. You can make it as mild or hot as you want... the secret of making it is in the video!