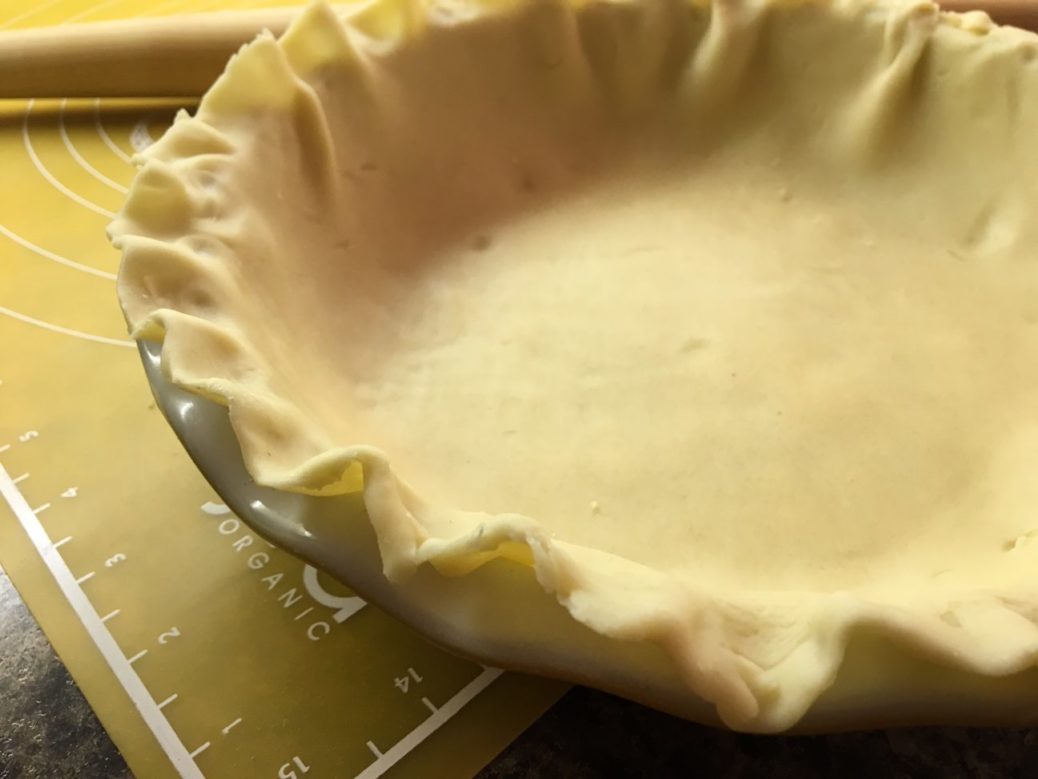 Some say that if you had a bad cooking experience in the past, you likely won't try to attempt it again. Mine was pie dough and let me explain.

In my late teens, I really enjoyed baking and overall was pretty good at it. One day I decided to make an apple pie from scratch. After a long conversation with my mother over the phone and a detailed list of ingredients and directions, I made my dough and completed the recipe with apples. As soon as the pie came out of the oven, I couldn't resist having a slice with vanilla ice cream (didn't make my own back then) along with cheddar cheese. Oh My! My first apple pie was perfect…well for a short period of time.

When my boyfriend back then came home, I told him how succulent the pie was. We had dinner and of course Steven couldn't wait to enjoy my masterpiece. As much as he tried, he never was able to slice it with a knife. What he needed was a pic and a hammer! As the pie cooled off, the dough became insanely hard (probably too much flour and kneading) and a potential harmful object. That was the first and last time I made pie dough…until last year.

Gaining lots of confidence in the kitchen, I overcame my fears and tried pie dough from scratch again. Now, that was a success! Nobody had to use heavy machinery or tools (other than kitchen ones) to slice the dough even after a day sitting on the counter. Since, I've been making my Foolproof Pie Dough at least a dozen times and each time, it comes out light and flaky.

For those of you who have had a bad experience with pie dough and have given up making it…there's still hope…lol! Believe me, try this recipe and your fears will disappear as mine did.
Bon Appétit!
KITCHEN TOOLS: The Food Processor,  Silicone Pastry Mat and the French Rolling Pin can be purchased in the "SHOP" section of Club Foody